Latest Articles
Mid Hants Railway
Hmmmmm
I went today and all the staff at Ropley were very helpful. Advised where the locomotives I was looking for were. And you can get good views of the whole complex from the various viewing places. Even got to see the 08 I was looking for in the only part of the site that is not open and that was the wheel drop. 27007 for the record is covered in a tarpaulin at Alresford.
29/8 nene valley - wansford
D9523 outside in the yard, 9529 in the shed viewable and the other numbered 45 viewable in the main shed.
Toton
08738-09006-09201-08994 are in a line outside the Paint Shop ready for removal. 08939 is still in the Training Compound.
Derby RTC and Etches Park 14.2.15
Can't be quite 100% sure on this, but it looks likely that 08836 has been outshopped in BR black at Derby. 08644 is in bits at the rear of the shed, undergoing its D exam and having a full engine rebuild by the looks of it. 08822 may also be wearing the BR black colours aswell, but that isn't confirmed as of yet.
Wolsingham
Well alot has been going on at Wolsingham over the last few month. our manager went to pastures greener leaving myself and the assistant to hold fort.
08871 had been placed on the back burner for a bit while we got our heads around painting this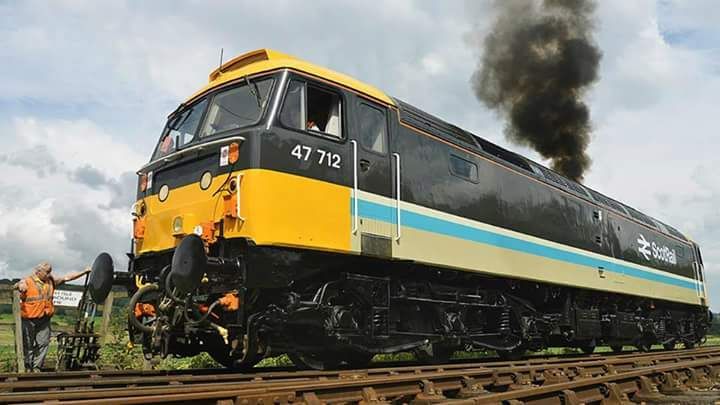 871 is now progre ...
Tyne Yard
Nice to see an 08 back on Tyne Yard, even putting in a shift whilst viewed on 11th August, with 08752 shunting Colas 56087 around the complex

https://www.flickr.com/photos/845.../20469039446/in/datetaken-public/
SUNNY! Swanage 16/8
Shunting a couple of steamers about D3591
New photos added
Continuing the theme, to where i'm uploading photos to shunters that have recently made the news....




08401
Mick, Martin T, Martin H, Dave and Craig.
08405
A driver
and Vince.
[url=http://shunterspot.myfreeforum.org/abou ...
Whatley & Westbury
Couple of pics of 08799 working at Westbury today.

https://plus.google.com/u/0/photo...698183/albums/6183322757003194897

Dan
Peak Forest
Hi, Just wondering where the little old blue shunter, that was at Peak Forest, on the right near the bridge, by the Cemex sidings, has gone, it seemed to have been there for years, then last time we visited earlier this year, it was gone ?